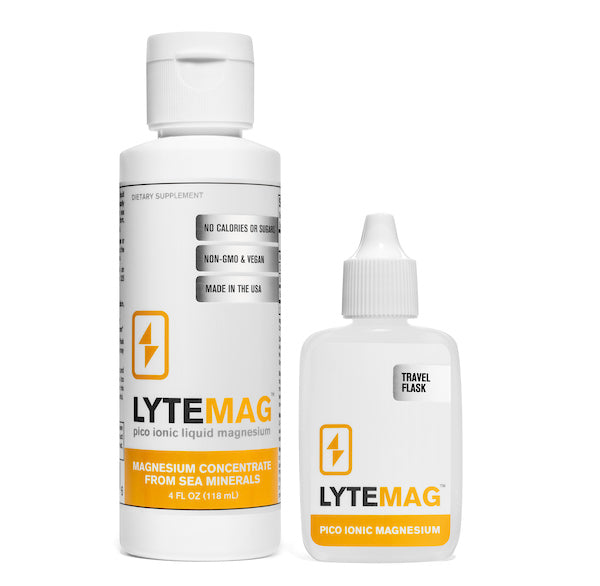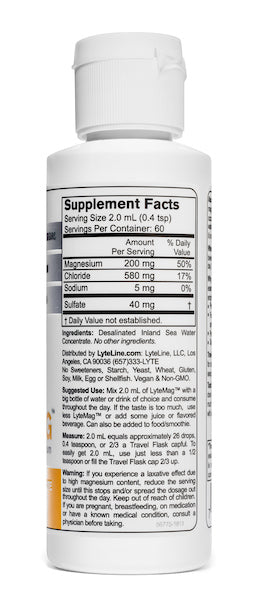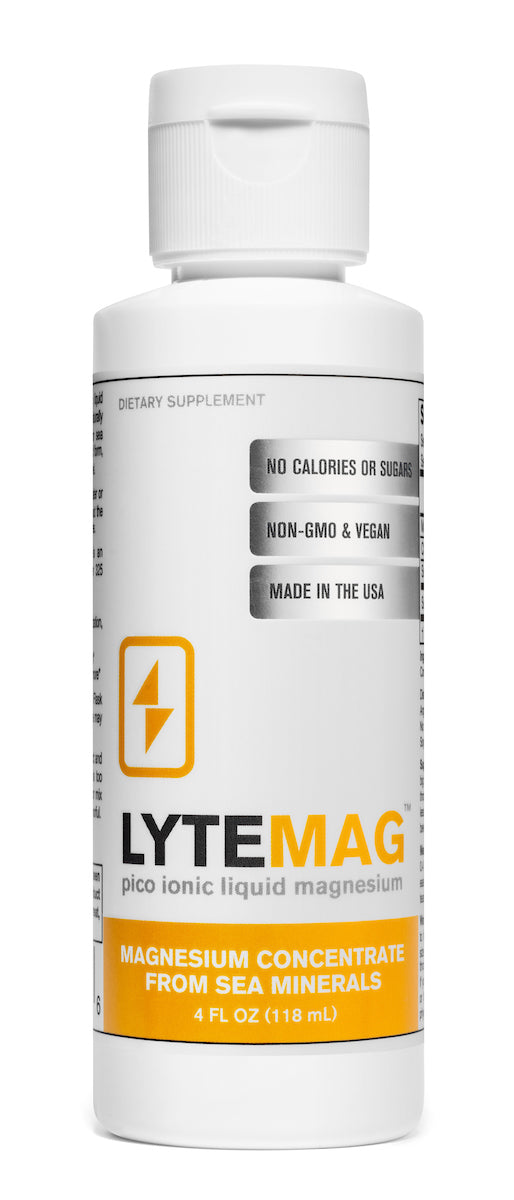 LyteMag Max Absorption Magnesium Concentrate - 4oz. Bottle
LIQUID MAGNESIUM: LyteMag is a pico ionic liquid magnesium concentrate loaded in naturally occurring magnesium. Non-GMO, Vegan, Gluten Free, Kosher, Keto Approved, and Whole30 Approved.
RAPID & HIGH ABSORPTION: Our liquid magnesium is ionic and thus rapidly absorbed into the body. Most forms of magnesium are bonded & take longer to absorb (i.e. magnesium glyicinate & magnesium oxide).
TASTE WARNING: Tastes VERY bitter and salty. Our health-focused product is is intentionally unflavored, naturally occurring magnesium from USA sea water. If the taste is too much, add less or add to something flavored (smoothie, fruit juice, or even food).
LYTEMAG BENEFITS: Prevent muscle cramps*; fuel digestive enzymes to help the body process carbs, proteins, and fats*; promotes heart and circulatory health*; supports healthy bone growth and more*.
CERTIFIED AWESOME: Non-GMO, Vegan, Gluten Free, Whole30 Approved, Kosher, Keto Approved, Paleo Approved, and every batch of LyteMag is tested and complies with U.S. FCC's Heavy metal safety standard. It is GRAS (Generally Recognized as Safe) and manufactured in the USA at a cGMP compliant facility.