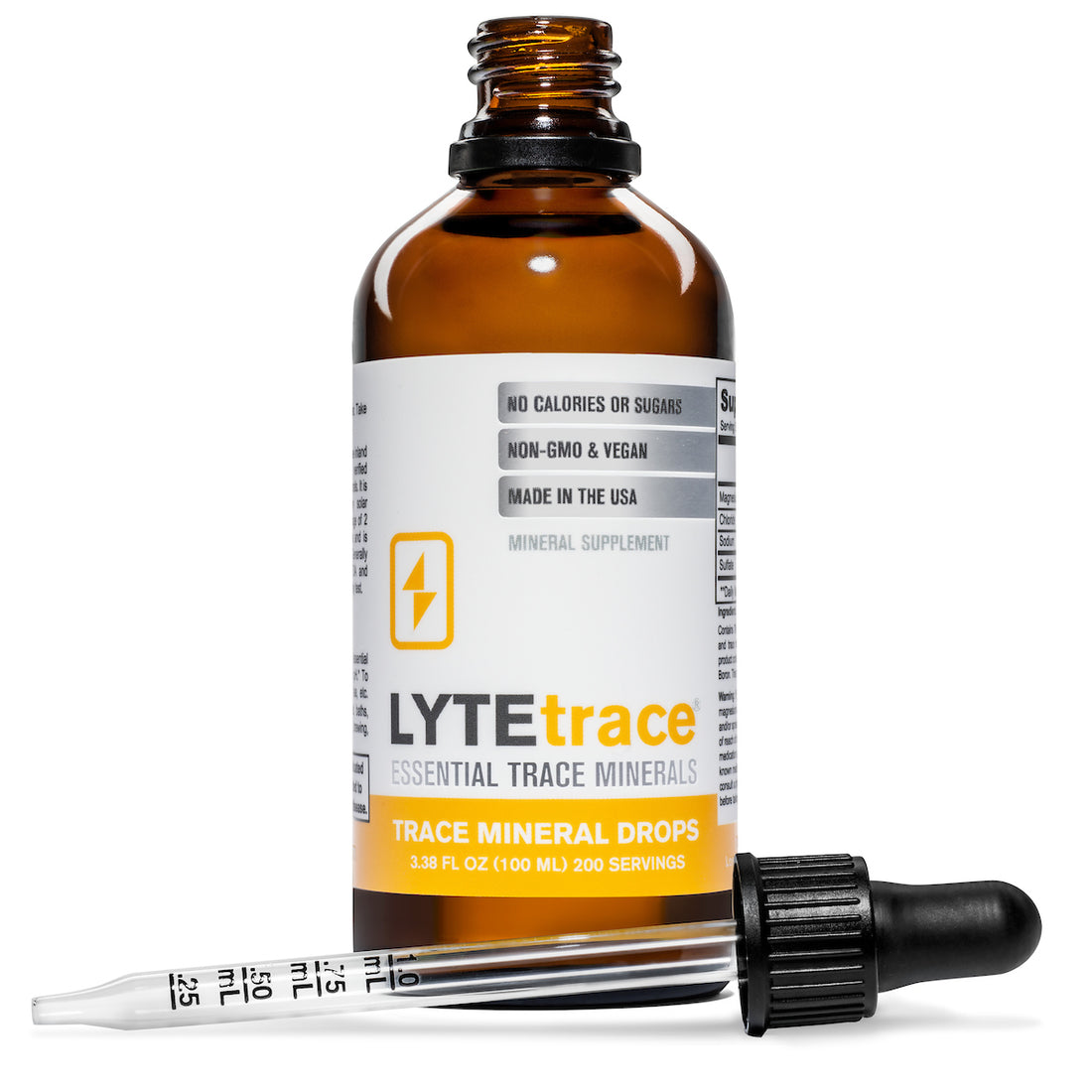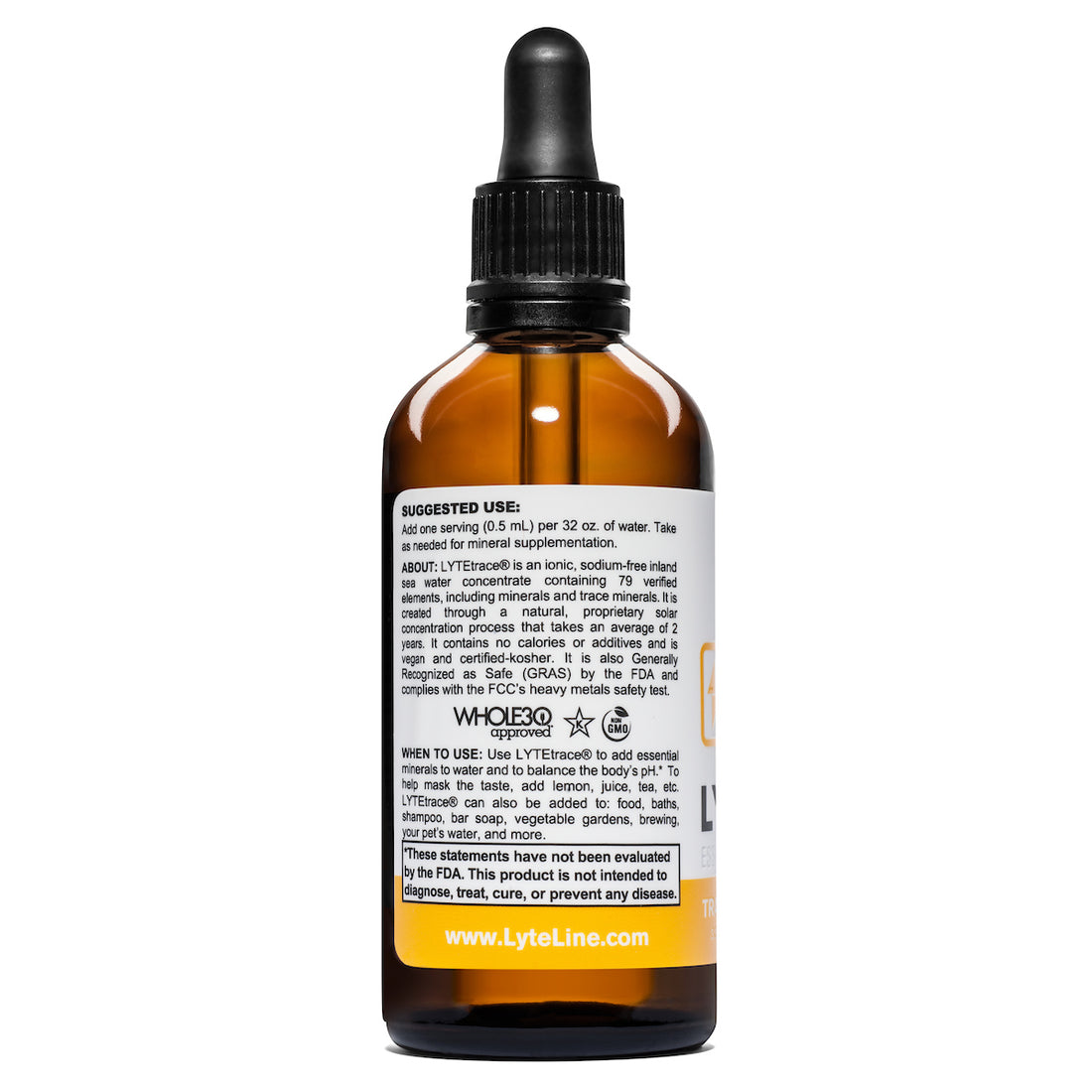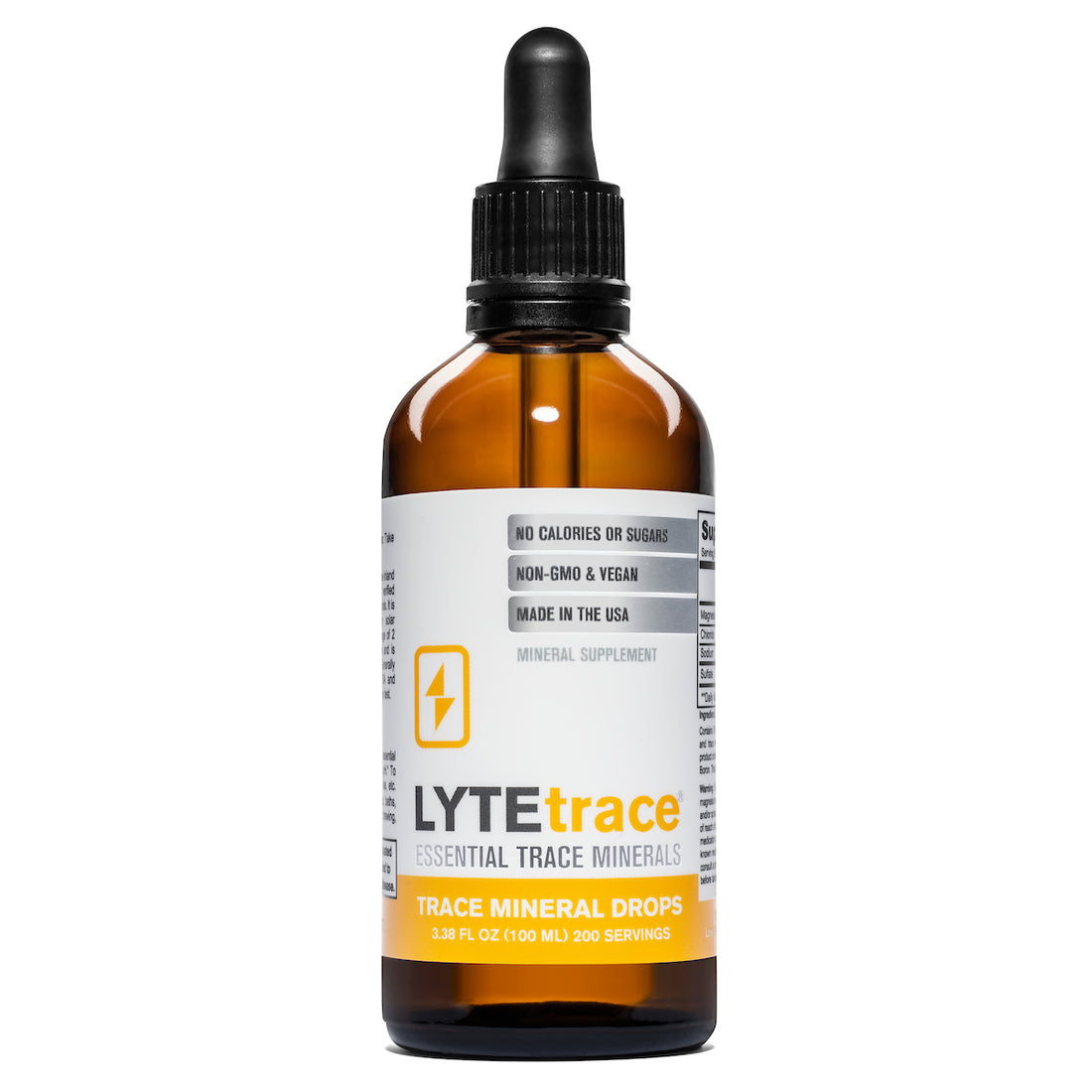 LyteTrace Trace Mineral Concentrate
Product Details
LyteTrace is a trace mineral-replenishing, liquid concentrate created through a natural, proprietary solar concentration process that takes an average of 2 years. It is ionic, sodium-free and contains 79 verified elements, including minerals and trace minerals. We created this product because we specifically wanted to add trace minerals back to our everyday filtered drinking water.  It is made in the USA and is non-GMO, gluten free, vegan, and Whole30 Approved. 
Instructions
Just add one serving of LyteTrace to 32 oz. of water to create an isotonic beverage that adds essential minerals to water and balances the body's pH.
How It Works
LyteTrace provides a beneficial balance of essential minerals that perform numerous vital functions in the body including the production of cellular energy, the electrical stability of cells, muscle contraction, nerve conduction, bone mineral density, and the regulation of vascular tone. LyteTrace can also be added to: food, baths, shampoo, bar soap, vegetable gardens, brewing, your pet's water, and more. To help mask the taste, add lemon, juice, tea, etc. 
Our Guarantee
We always offer a simple guarantee: feel healthier taking our products or receive all your money back, including shipping. No product to send back. No forms to fill out.
Packaged Contents
Each glass bottle of LyteTrace contains an astounding 200 servings, or 100 mL in total.